text="#000000" link="#0000FF" vlink="#800080">

Carlo Costa, ARC-INFRUITEC
Researcher and author of definitive study of Olive Production in South Africa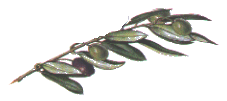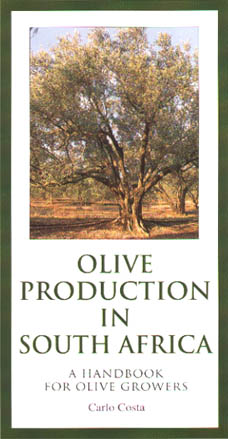 OLIVE PRODUCTION IN SOUTH AFRICA
A HANDBOOK FOR OLIVE GROWERS
by Carlo Costa, ARC-INFRUITEC
with contributions by experts in the fruit industry.
140 PAGES, ILLUSTRATED IN FULL COLOUR
(ENGLISH ONLY)
This up-to-date, easy-to-read handbook contains valuable information for those interested in olives and olive growing. It is written especially to help orchard managers, growers and prospective growers to farm olives successfully. Focussed on the Western Cape (centre of the South African olive industry), the comprehensive information is based on local experience as well as both international and local research findings. It is therefore relevant to olive growers throughout South Africa and even beyond our borders.